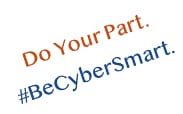 Who would not want help with their security awareness training?  If that did not grab your attention, how about this… Who would not want FREE help with their security awareness training?  But wait, there's more…This FREE security awareness training isn't just for businesses.  This training will help individuals protect themselves in this crazy world of internet cybersecurity threats!
Even if you are only an occasional listener of the Help Me With HIPAA podcast or only watch the news once a month, chances are you still have heard about ransomware and hackers trying to steal your information.  It is everywhere and being cyber secure is in everyone's best interest.  In episode 264 of the Help Me With HIPAA podcast, "Free Security Awareness Training Event", Donna and David break down the hows and whys you need to use this FREE resource.  Have I mentioned that it is FREE?
The Department of Homeland Security, Cybersecurity and Infrastructure Agency (CISA) and the National Cyber Security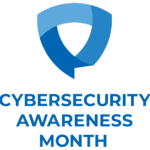 Alliance (NCSA) have created a month long annual event centered around security awareness training.  Since 2004, October has officially been named Cybersecurity Awareness Month.  Yes, this has been going on for 16 years!  This year's theme is "Do Your Part. #BeCyberSmart".  Each week has a new topic and this year healthcare gets its own week!  How cool is that?!
Week 1:  If You Connect It, Protect It
Week 2:  Security Devices at Home and Work
Week 3:  Securing Internet-Connected Devices in Healthcare
Week 4:  The Future of Connected Devices
So, listen to this podcast episode and hear Donna and David explain how you can use this resource at work, in schools, in your community and your own home.  Go check out the National Cybersecurity Alliance website and create your plan to use their FREE resources.  I hope I have made it clear, you will pay just as much for this training as you do for the Help Me With HIPAA podcast… Gratis, Libre, Nada, Zilch, Nothing, No MONEY, FREE, F-FREE, FREE!